3D Wooden World Map, 3D Wooden Map Desert Flower - Customize
Wooden 3D world map - layered map - very detailed. A great addition to your interior.
Set contains:
- wooden 3D world map (continents and 43 islands, without Antarctica)
- template helpful in attaching the map to the wall
- detailed assembly instructions
Colors used: medium oak, light oak, rustic oak, natural oak.
Material: birch plywood
Choose size: 120x80 cm, 140x90 cm, 170x105 cm, 200x125 cm
Choose language: English, German, Polish
Select versions: only borders, borders and countrys names 
You can buy Antarctica, compass and pins here

Gwarantujemy bezpieczne płatności

Nasze paczki dostarcza firma DPD

Masz 14 dni na zwrot produktu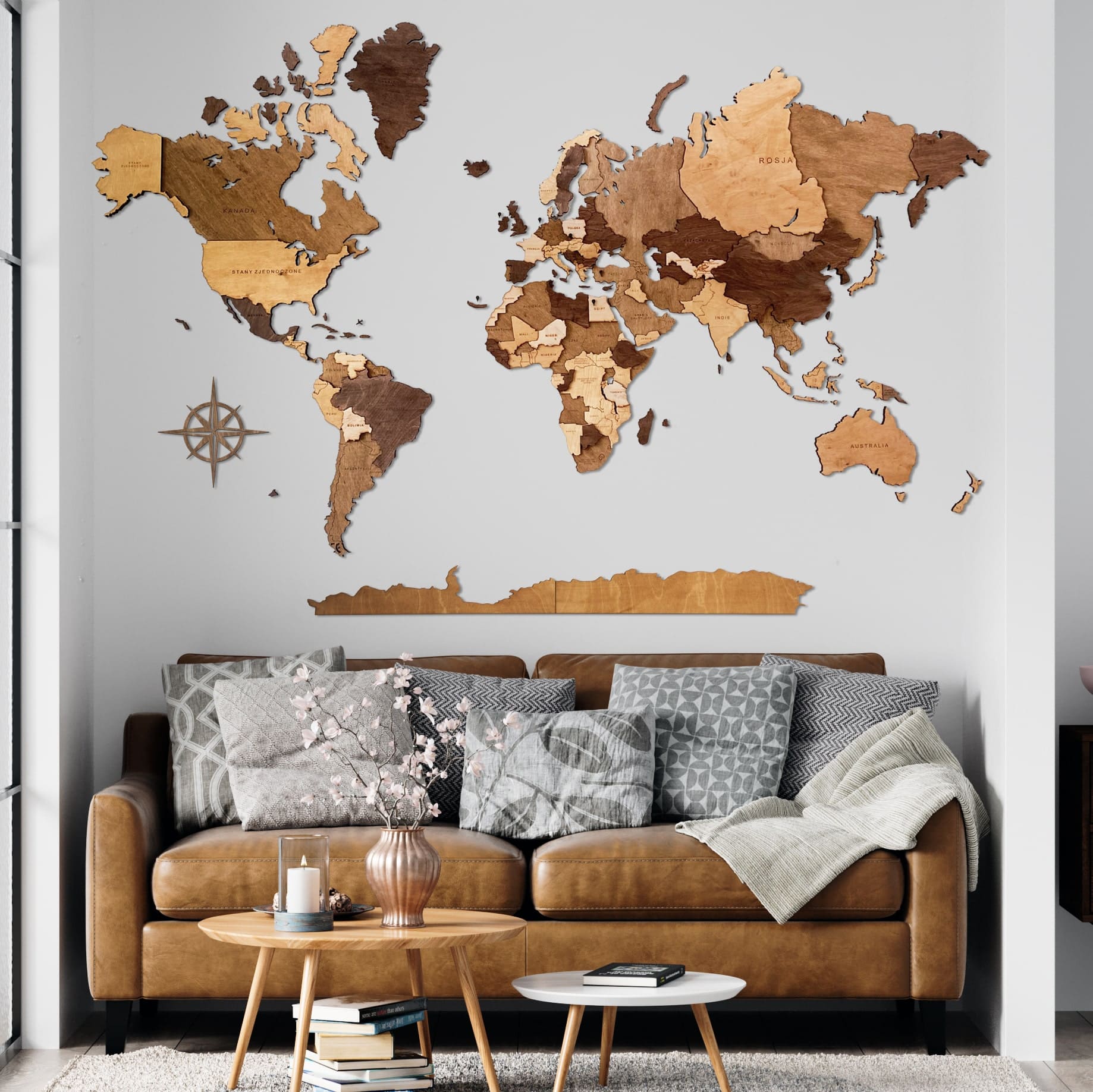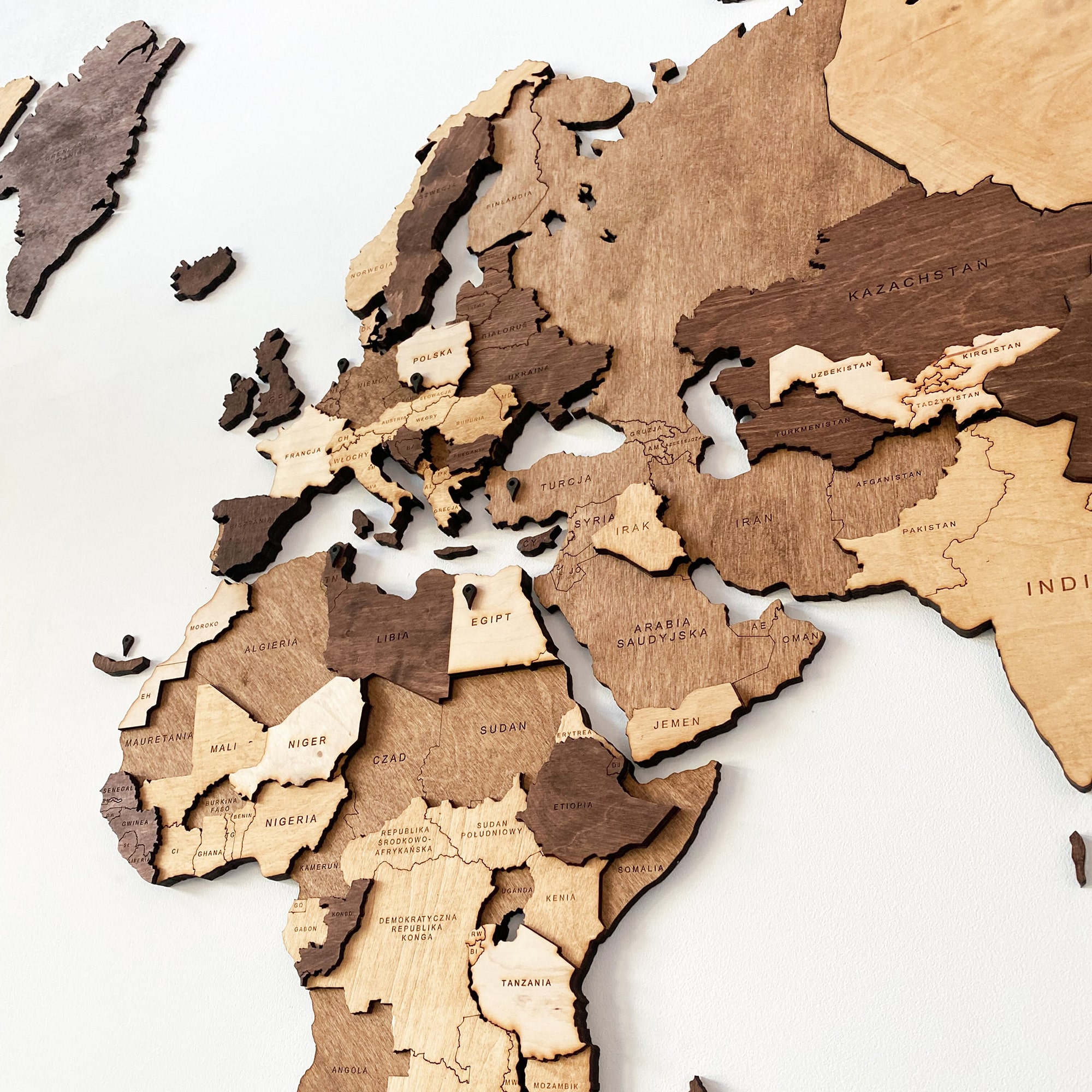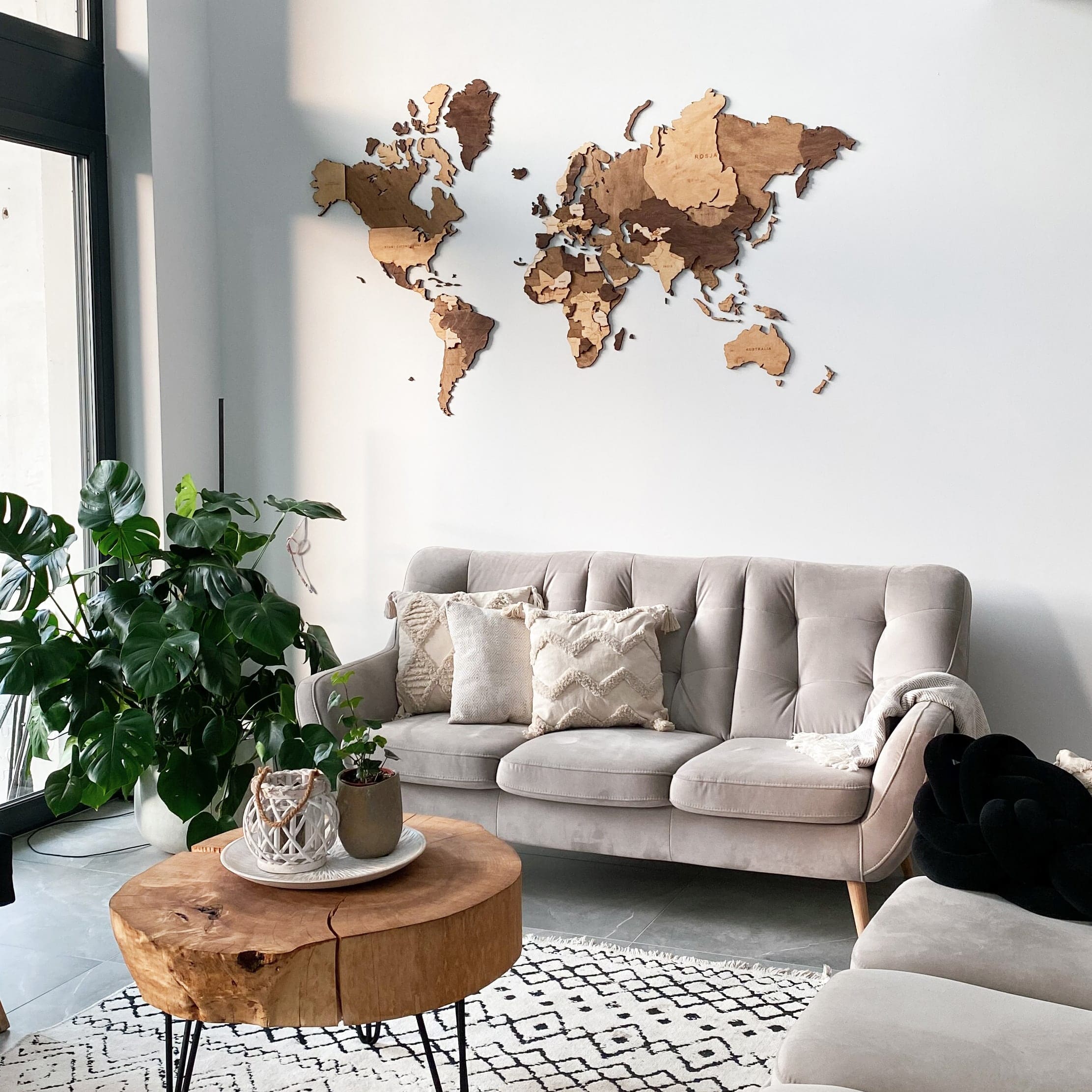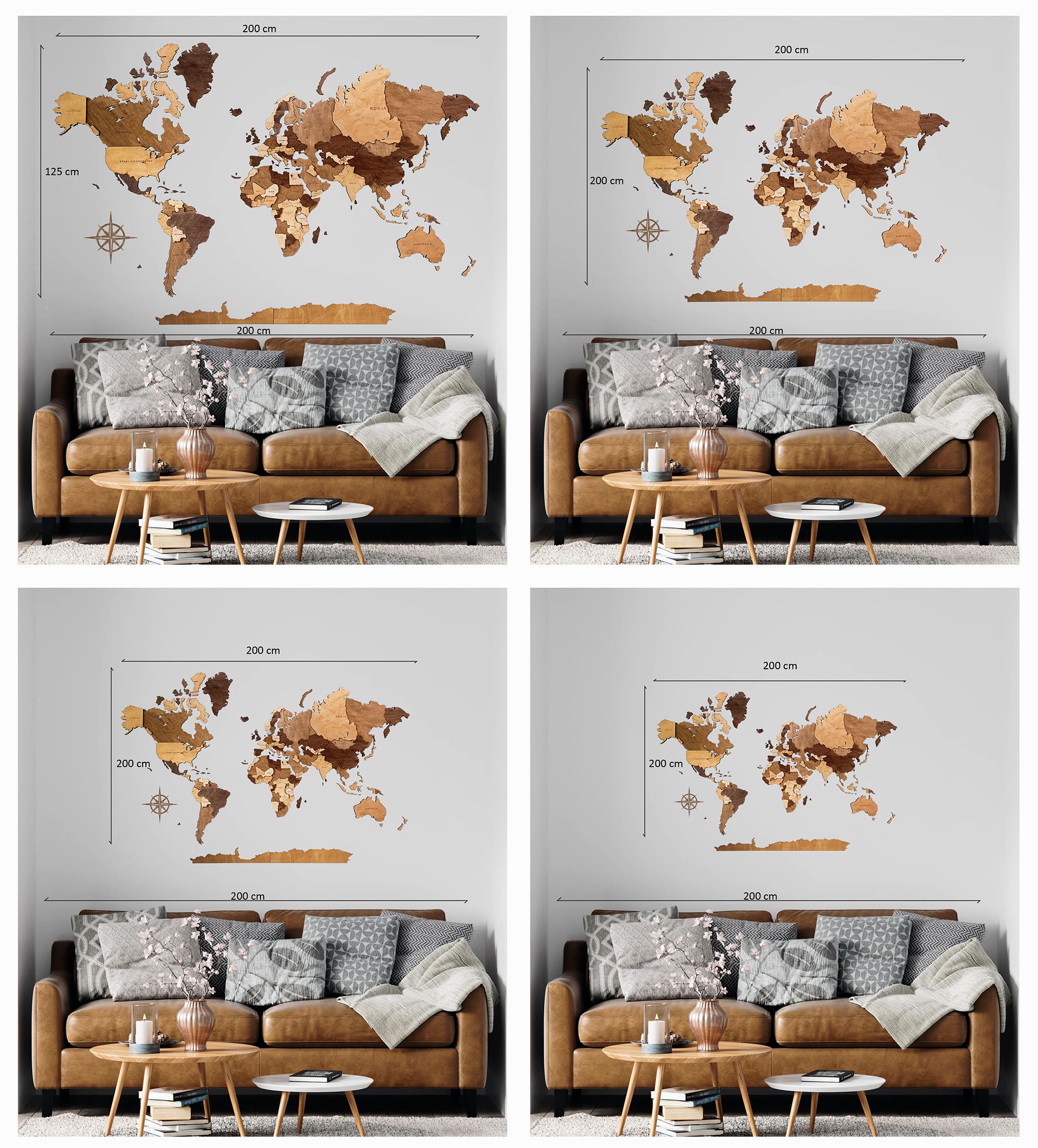 Marka

boscohome

Gwarancja

24 miesiące

Kraj produkcji

Polska

Opakowanie

opakowanie tekturowe

Zawartość paczki

Drewniana mapa świata + wyspy, szablon montażowy, instrukcja montażu

Size

80x50cm, 120x80cm, 140x90cm, 170x105cm, 200x125cm

Wersja językowa

polski, angielski, niemiecki

Grubość materiału

3mm + 2mm

Kolory

naturalny, dąb jasny, dąb złocisty, dąb rustykalny, dąb średni, wenge

Materiał

Sklejka brzozowa FSC
Related products
(8 other products in the same category)